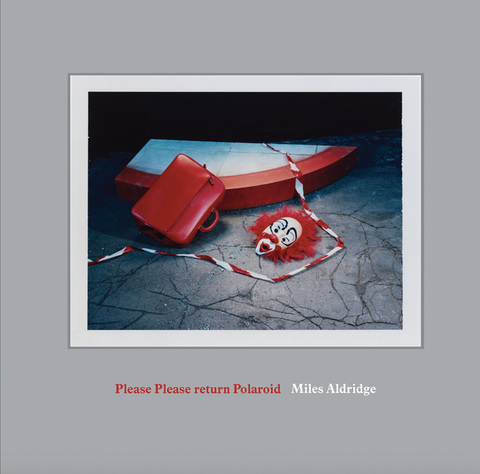 Miles Aldridge: Please Please Return Polaroid
**Forthcoming 07  February 2023** Pre-Order Now to reserve a copy!  **สั่งจองล่วงหน้าได้เลยเพื่อให้ได้รับอย่างรวดเร็วเมื่อหนังสือออก**
A new installment in Miles Aldridge's ongoing homage to, and plea for the revival of, Polaroid film
The sequel to Miles Aldridge's (born 1964) Please Return Polaroid (2016), this book presents new and vintage Polaroids from the British photographer's more than 20-year archive, in a seemingly random sequence shaped by a dreamlike logic and surprising juxtapositions.
Please Please Return Polaroid
 explores Aldridge's dedication to analogue processes where cut-and-paste is still a manual process, made with scissors, gaffer tape, intuition and not a little patience. Aldridge continues to use Polaroids as part of his work-in-progress "sketches," often scratching, tearing and taping them together, even drawing over them; each mark part of the creative act.
Known for creating immaculate photos of a less than perfect world, Aldridge revels in these unpolished images, transforming some into extreme enlargements filling double pages with their reworked and damaged surfaces.
208 pages, Hardcover, February 2023.
---
We Also Recommend