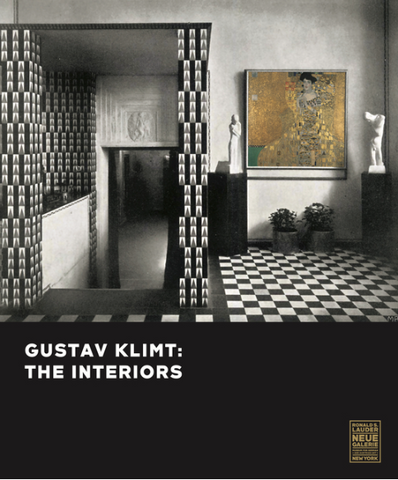 Gustav Klimt: The Interiors by Tobias G Natter
**Forthcoming 05  December 2023** Pre-Order Now to reserve a copy!  **สั่งจองล่วงหน้าได้เลยเพื่อให้ได้รับอย่างรวดเร็วเมื่อหนังสือออก**
This unique and utterly fascinating appreciation of Gustav Klimt's oeuvre reveals some of his most famous works in their original settings and offers valuable historic insight into his artistic vision.
Interior design was supremely important to Gustav Klimt, and many of his paintings were created for specific settings or spaces. This aspect of Klimt's practice comes beautifully to life in this book that illustrates how some of the artist's most beloved canvases appeared in situ--in private dining rooms and salons, galleries, museums, and public exhibition spaces.
Works such as the portraits of Emilie Flöge and Hermine Gallia, the shocking Nuda Veritas, and landscapes A Morning by the Pond and The Tall Poplar I are presented in double-page spreads. Full-color reproductions of paintings by Klimt are juxtaposed with black-and-white vintage photographs of the original interiors with the featured paintings overlaid in color.
Thoughtful and personal texts by Klimt scholar Tobias Natter accompany each spread, providing invaluable contextual insight about how these pictures were conceived as part of the interior design of their respective rooms and spaces, and the passionate collectors who first owned these pictures.
Meticulously produced and packaged, this book provides a refreshing perspective on Klimt's oeuvre and artistic vision.

140 pages, Hardcover, December 2023.
---
We Also Recommend