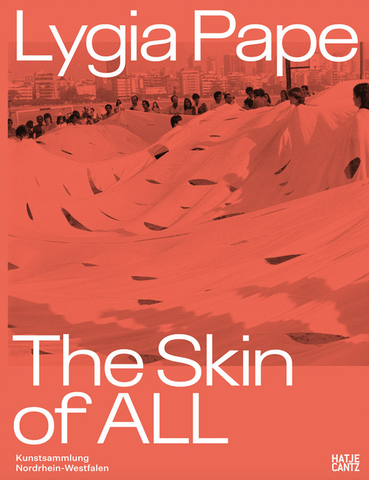 Lygia Pape: The Skin of All
**Forthcoming 06  September 2022** Pre-Order Now to reserve a copy!  **สั่งจองล่วงหน้าได้เลยเพื่อให้ได้รับอย่างรวดเร็วเมื่อหนังสือออก**
A comprehensive survey of the Neo-Concrete pioneer's adventures in abstraction and participatory art
Cofounder of Neo-Concrete art in Brazil, Lygia Pape (1927-2004) helped spearhead the transition of two-dimensional abstract art into three-dimensional sculpture and sensory, participatory fabric works, alongside Hélio Oiticica and Lygia Clark. This volume appraises her career, from her early Concrete art of the 1940s to her famous Book of Creation and films, and includes documents published here for the first time.
Pape's work spans five decades and two repressive dictatorships in Brazil (1937-45 and 1964-85), as well as an incredibly fertile period of cultural and economic awakening. Across these historical eras, Pape developed an abstract-concrete formal language as well as experimental explorations of space that also accommodated poetic manifestations of subtle resistance. This 448-page volume describes an arc of continual creative and political engagement, with a consistent emphasis on the affirmations of the sensual and the shared.
 448 pages, Softcover, September 2022.
---
We Also Recommend