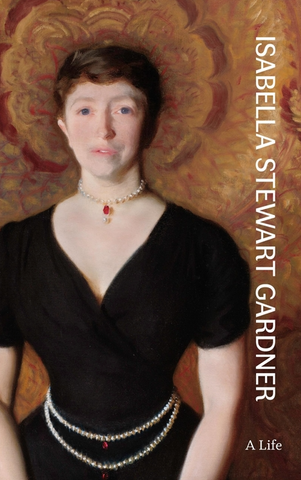 Isabella Stewart Gardner: A Life
**Forthcoming 29 November 2022** Pre-Order Now to reserve a copy!  **สั่งจองล่วงหน้าได้เลยเพื่อให้ได้รับอย่างรวดเร็วเมื่อหนังสือออก**
A major new biography of legendary art collector and philanthropist Isabella Stewart Gardner
Isabella Stewart Gardner (1840-1924) assembled an extraordinary collection of art from diverse cultures and eras--and built a Venetian-style palazzo in Boston to share these exquisite treasures with the world. But her life and work remains shrouded in myth. Separating fiction and fact, this book paints an unforgettable portrait of Gardner, drawing on her substantial personal archive and including previously unpublished findings to offer new perspectives on her life and her construction of identity.
Gardner was heroically progressive in some of her views and disappointingly biased in others. Nathaniel Silver and Diana Seave Greenwald shed new light on her connections to minority communities in Boston, her views on suffrage and other issues of the day, the sources of her and her husband's wealth, and her ties to politicians, writers, and artists. What emerges is a multifaceted portrait of a trailblazing collector and patron of the arts--from Italian Renaissance paintings to Chinese antiquities--who built a museum unprecedented in its curatorial vision.
Beautifully illustrated, this book challenges any portrayal of Gardner as a straightforward feminist hero, revealing instead an exceptional, complex woman who created a legendary museum and played a vibrant and influential role in the art world.
Distributed for the Isabella Stewart Gardner Museum
112 pages, Hardcover, November 2022.
---
We Also Recommend