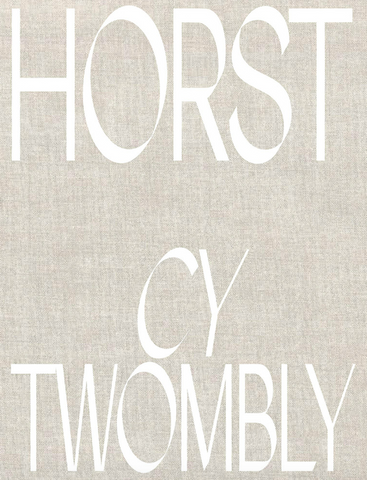 Horst P. Horst: Cy Twombly
**Forthcoming 21  March 2023** Pre-Order Now to reserve a copy!  **สั่งจองล่วงหน้าได้เลยเพื่อให้ได้รับอย่างรวดเร็วเมื่อหนังสือออก**
A legendary portraitist depicts a master abstractionist at his majestic Roman palazzo
Horst P. Horst (1906-99) possessed a deep understanding of architecture, having studied it in Hamburg and apprenticed with Le Corbusier in Paris. Horst later designed his own house on Long Island, and from the 1960s to the '80s he photographed the luxurious homes of style icons throughout the world. One of the most striking of these shoots took place in 1966 at the Roman palazzo of seminal artist Cy Twombly. The home that Twombly and his wife Tatiana Franchetti created on Via di Monserrato was a seamless blend of art and life, and Horst deftly captured its atmosphere of raw elegance: some rooms appear starkly empty, while others are inhabited by antique furniture and classical sculpture, the figures from the myths that inspired Twombly.
The generous proportions of the palazzo suited the large scale of Twombly's paintings, which he liked to move from one lofty room to another. Horst also photographed Twombly's dandyish manner of dress: the velour hats, the handwoven tweeds and the World War I greatcoat worn while posing by his gleaming 1928 Alfa Romeo. Including many previously unseen photographs from Horst's archive, Horst: Cy Twombly offers an intimate insight into the home of a largely private artist, and will appeal to fans of Twombly and interior design aficionados alike.
160 pages, Hardcover, March 2023.
---
We Also Recommend