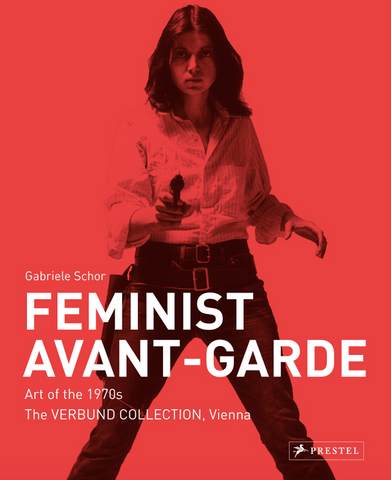 Feminist Avant-Garde: Art of the 1970s in the Verbund Collection, Vienna
**Forthcoming 03  October 2023** Pre-Order Now to reserve a copy!  **สั่งจองล่วงหน้าได้เลยเพื่อให้ได้รับอย่างรวดเร็วเมื่อหนังสือออก**
Now available again in an expanded edition and featuring a variety of work from artists both well-known and under the radar, this volume explores the pioneering achievements of the Feminist Avant-Garde.
For art history, the 1970s represent the beginning of women subverting culturally and socially established constructions and traditional norms. Second-wave feminism, with its slogan The personal is political, challenged the one-dimensional roles assigned to women--mother, housewife, and spouse. During this period, women artists radically questioned their duties and created a plurality of self-determined representations of themselves. Rejecting traditional male-dominated techniques, such as painting, these artists made use of new media, such as photography, film, video, and performance. The outcome was artwork which was radical, poetic, ironic, bitter, cynical, and heartfelt. This book features more than seventy international female artists, including works by Martha Rosler, Mary Beth Edelson, Ana Mendieta, Nil Yalter, and Ulrike Rosenbach. Editor Gabriele Schor used the term Feminist Avant-Garde in order to emphasize the role that these artists played in the last four decades. This new edition has been enriched with twenty-five new artists--Emma Amos, Dara Birnbaum, Rose English, Natalia LL, among others--as well as up-to-date research on feminist exhibitions, catalogues, and periodicals. Each artist is introduced by an essay and the book also includes fascinating texts by leading scholars.
672 pages, October 2023.
---
We Also Recommend