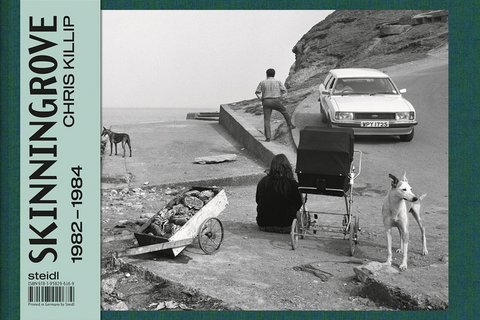 Chris Killip: Skinningrove
**Forthcoming 07  February 2023** Pre-Order Now to reserve a copy!  **สั่งจองล่วงหน้าได้เลยเพื่อให้ได้รับอย่างรวดเร็วเมื่อหนังสือออก**
The acclaimed documentarian's last completed book revisits his early-'80s portrait of an English fishing village
Of all Chris Killip's (1946-2020) bodies of work, the photographs he made between 1982 and 1984 in the village of Skinningrove on the North-East coast of England are perhaps his most intimate and encompassing--of the community he photographed and of himself. "Like a lot of tight-knit fishing communities, it could be hostile to strangers, especially one with a camera," Killip recalled, "Skinningrove fishermen believed that the sea in front of them was their private territory, theirs alone."
Although four images from the series were included in his groundbreaking 
In Flagrante
 (1988), Killip resisted collecting all in a single book for over three decades--he had become so invested in them and respectful of his subjects that he needed time and distance to understand their significance. For a photographer whose work was grounded in the urgent value of documenting "ordinary" peoples' lives, these nuanced images--radiating a vast stillness of light and time, embedded with the granularity of lives lived--reveal Killip's conviction that no life is ordinary: everyday lives are sublime.
First published in 2018 as a newspaper which he personally and anonymously put into every letterbox in the village, this new Steidl edition includes an introduction by the photographer and previously unpublished photos; it was completed shortly before Killip died in October 2020.
104 pages, Hardcover, February 2023.
---
We Also Recommend