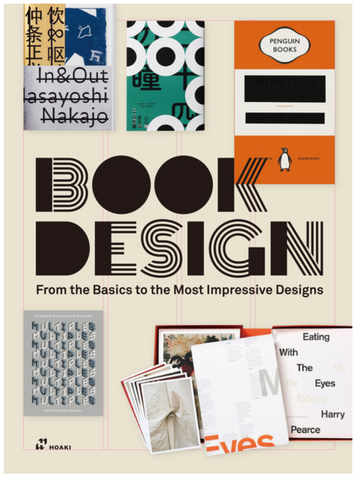 Book Design: From the Printing Basics to the Most Impressive Designs
**Forthcoming 8 JUNE 2021** Pre-Order Now to reserve a copy! 
**หนังสือออกวันที่ 8 มิถุนายน 2564 นี้ สั่งจองล่วงหน้าได้เลยเพื่อให้ได้รับอย่างรวดเร็วเมื่อหนังสือออก**
Whether you are a graphic designer, a small press or a self-publisher, this publication will tell you everything: from the history of books to the printing and binding techniques, showcasing beautiful contemporary examples.
This publication offers a comprehensive and inspirational approach to book production and design in the broadest possible sense: from printing techniques to paper specifications, page layouts to cover design, and printing finishes to types of binding. Full of examples and tips on how to come up with the best solutions in book design while focusing on the features that make them truly engaging, it also includes an introduction to the history of books. Within these pages, you'll gain insight into the operation of a printing company to understand the key features behind the process, as the best results often come from knowledge of what can be achieved from a technical point of view. The last section showcases notable examples of contemporary book design, including detailed information and interviews with graphic designers from all over the world. More than a 'must-have' book for professionals in the field, this volume is also a 'should-have' for those who want to learn more about book design, as well as self-publishing authors and small presses.

This title provides an inspiring showcase and case studies of books from the point of view of their design, especially suited for graphic designers, self-publishing authors and small presses.
Wang Shaoqiang is a renowned editor of graphic design books and journals with a very solid fan base.
Wang Shaoqiang is a professor at the Guangzhou Academy of Fine Arts (China) and Doctoral Supervisor at the College of Arts and Humanities of the Macau University of Science and Technology. He is a prolific editor whose titles focus on design, art and lifestye. He is also the editor of Design 360° magazine and the Asia-Pacific Design yearbook. He has been invited to lecture at numerous universities, design academies and organizations, and he has been a jury member for China's most prestigious design and illustration awards.

240 pages, hardcover, 2021
---
We Also Recommend