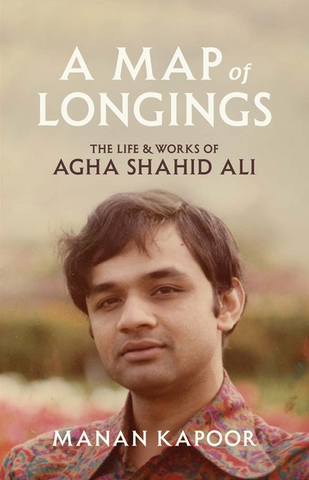 A Map of Longings: The Life and Works of Agha Shahid Ali
**Forthcoming 28  Hardcover 2023** Pre-Order Now to reserve a copy!  **สั่งจองล่วงหน้าได้เลยเพื่อให้ได้รับอย่างรวดเร็วเมื่อหนังสือออก**
The beautifully written first biography of one of the world's finest twentieth-century poets
Agha Shahid Ali (1949-2001) was one of the most celebrated American poets of the latter twentieth century, and his works have touched millions of lives around the world. Traversing multiple geographies, cultures, religions, and traditions, he mapped the varied landscapes of the Indian subcontinent and the United States.
In this biography, Manan Kapoor narrates Shahid's evolution, following in the footsteps of the "Beloved Witness" from Kashmir and New Delhi to the American Southwest and Massachusetts. He charts Shahid's friendships with literary figures such as James Merrill, Salman Rushdie, and Edward Said; explores how Shahid responded to events around the world, including the partition of the Indian subcontinent and the AIDS epidemic in America; and draws on unpublished materials and in-depth interviews to reveal the experiences and relationships that informed his poetry.
Hailed upon its release in India as "lush" and "poetic," A Map of Longings is the story of an extraordinary poet, the works he left behind, and the legacy of his singular poetic vision.

244 pages, Hardcover, February 2023.
---
We Also Recommend