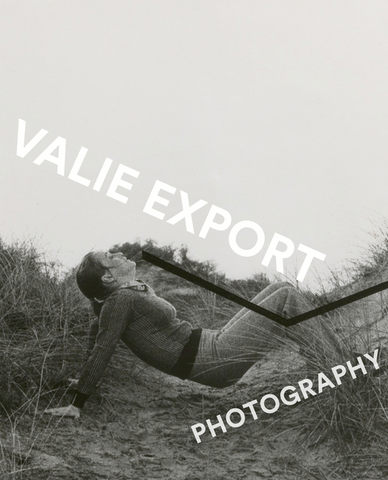 Valie Export: Photography
**Forthcoming 09  May 2023** Pre-Order Now to reserve a copy!  **สั่งจองล่วงหน้าได้เลยเพื่อให้ได้รับอย่างรวดเร็วเมื่อหนังสือออก**
Combining selections from her celebrated performance pieces as well as independent projects, Valie Export's photography takes center stage in this unprecedented exploration that offers new insights into the career of an early radical feminist artist.
In groundbreaking controversial works such as 
Touch and Tap Cinema
 and 
Action Pants: Genital Panic
, Valie Export was one of the first feminist artists to reconsider the ways in which the female body is depicted in conventional film and media.
This volume considers how Export's photography plays into these projects, as a means of documentation, as experiments, or as independent works. Beginning in the late 1960s it spans decades of conceptual photographs that critically examine visual images and mass media's modes of functioning, portrayal, and perception. Rarely seen publicly, these photographs afford new insights into Export's oeuvre. They are situated at the nexus of film, video, and body art and causally linked to the socially critical and feminist issues around subject and space, performance and visual image, body and gaze, and femininity and representation. The volume traces Export's photographic work as parallel to her first performance pieces and then later in her career as she investigates all characteristics of the photographic image, from one-point perspective to cropping, to the temporal implications of static individual images.
Accompanying the first exhibition to highlighting Export's photographs, this stunning volume was produced in close collaboration with the artist and reflects her exacting standards and vision.
272 pages, Softcover, May 2023.
---
We Also Recommend