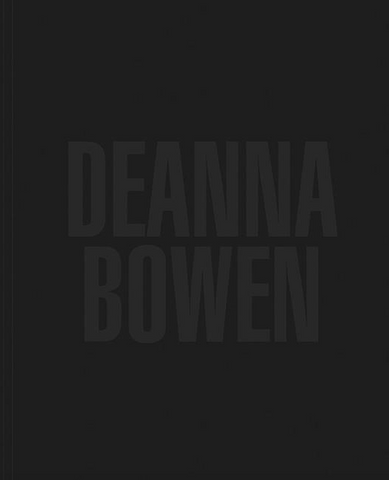 Deanna Bowen
**if not in-store, please allow up to 2 weeks for delivery** หากหนังสือหมดจากหน้าร้าน เราจะส่งภายใน 10-14 วัน**
Bowen's autoethnographic art deconstructs the historical record to reveal the racialized undertones of cultural identity in North America
This black-on-black volume brings together over 20 years of multimedia work by Montreal-based artist Deanna Bowen (born 1969), whose commitment to the excavation and recontextualization of colonial legacies--particularly those that implicate her family history and the Black diaspora in North America--makes her artworks urgent and vital, both in Canada and abroad.
Bowen first became known for her single-channel video works exploring issues of family, race, gender and sexuality, including milk-fed (1997) and Deutschland (2000). Working primarily with photography--both rediscovered and new, but also video, documentary film, sound, performance, publishing, found objects and installation art--Bowen offers us a rereading of white historical and archival facts. This volume introduces her work for a broader audience.
3.05 cms H x 30.99 cms L x 24.89 cms W, 234 pages, Hardcover, January 2023.
---
We Also Recommend