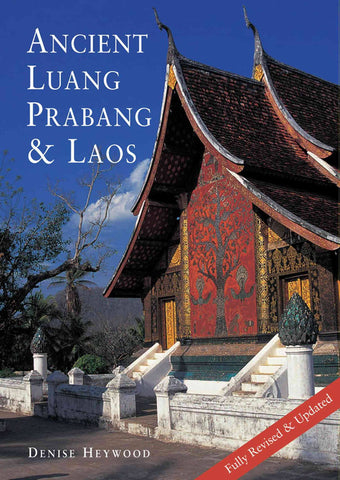 Ancient Luang Prabang & Laos
The first edition of Ancient Luang Prabang was published in 2006, and a critically acclaimed revised edition appeared in 2008. This current edition is a substantially revised and updated work, with new sections added as well as additional photographs and the latest research and traveler information. The sections on the temples in Luang Prabang has been revised and updated and the book now includes other cultural highlights of Laos, such as the Plain of Jars and Wat Phu.
Aimed at the cultural traveler who has limited need for independent travel information and hotel bookings, this essential guide includes almost 400 color illustrations, over 60 black and white archive photographs, 27 temple plans, Plain of Jars plans, as well as architectural drawings and sections on the art and culture of Laos, silk, silver and other local crafts and buying suggestions, French colonial architecture, a restaurant guide and a brief hotel listing.
Richly illustrated, it is the most extensive and beautiful guide available for the cultural traveler visiting 
---
We Also Recommend