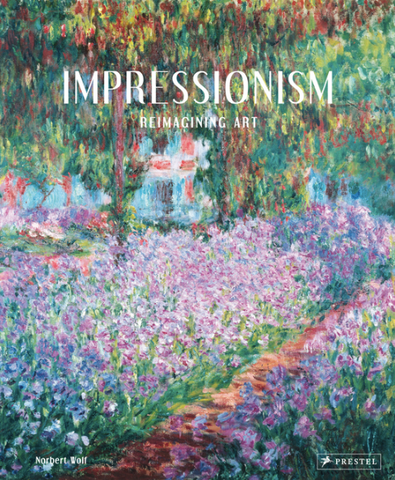 Impressionism: Reimagining Art by Norbert Wolf
**if not in-store, please allow up to 2 weeks for delivery** หากหนังสือหมดจากหน้าร้าน เราจะส่งภายใน 10-14 วัน**
Now available in a compact and attractively priced edition, this lavishly illustrated, multi-faceted examination of Impressionism traces the movement's birth, development, and global impact.
One of the art world's most recognizable and popular styles, Impressionism is also one of the most complex.
In this sumptuous overview Norbert Wolf lends his attention to all aspects of Impressionism: its historical precursors, contemporary rivals, and the movements it inspired. Over 200 reproductions of entire works and highlighted details introduce readers to the Impressionists' aesthetics and techniques. Wolf draws insightful parallels between these paintings and other contemporary works of music, photography, and literature. Charting the movement's expansion from France to the rest of Europe and North America, this volume shines a spotlight on the main protagonists who were key in the development of Impressionism. It highlights not only the French pioneers -- Claude Monet, Gustave Caillebotte, Édouard Manet, Pierre- Auguste Renoir, Camille Pissarro, and others--but also Max Liebermann, Lovis Corinth, John Singer Sargent, Mary Cassatt, William Merritt Chase, and James McNeill Whistler.
Authoritative and illuminating, this wide-ranging exploration of Impressionism's astounding impact on art history will surprise even the most seasoned aficionado.
2.79 cms H x 30.23 cms L x 25.15 cms W, 272 pages, Hardcover, October 2023.
---
We Also Recommend