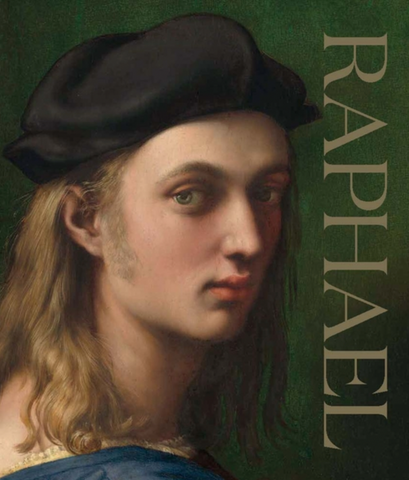 Raphael (National Gallery London 2022 Exhibition)
**if not in-store, please allow up to 2 weeks for delivery** หากหนังสือหมดจากหน้าร้าน เราจะส่งภายใน 10-14 วัน**
A definitive overview of one of the most celebrated figures of the Italian Renaissance. Catalogue of the exhibition at the National Gallery, London.
Among the great figures of the Italian Renaissance, Raphael (1483-1520) is unarguably the artist who has been most widely and consistently admired across the centuries. He had an extraordinary and perhaps unrivaled capacity for self-reinvention--as he progressed from Umbria to Florence and Rome--and an ability to draw strength from the other great artists around him, seemingly growing in stature the more daunting the competition became. This insightful, impeccably researched, and comprehensive volume chronicles the progress of his career in all its richness and complexity.
Sumptuous production values and generous illustrations go hand in hand with its rigorous and wide-ranging scholarship. The essays explore Raphael's paintings and drawings, his frescoes in the Vatican Stanze, his designs for tapestries, sculptures and prints, and his engagement with architecture. Detailed and authoritative catalogue entries examine many of Raphael's finest works.
 3.00 cms H x 28.63 cms L x 24.61 cms W, 328 pages, Hardcover, June 2022.
---
We Also Recommend