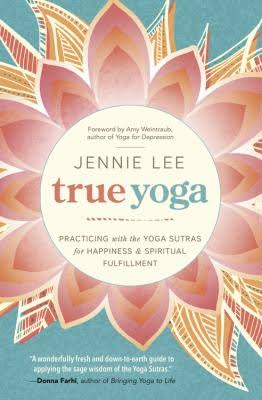 True Yoga: Practicing With the Yoga Sutras for Happiness & Spiritual Fulfillment
USA Best Book Awards 2016 Award Winning Finalist in Spirituality: Inspirational Category

True Yoga

 

is an inspirational guide that shows you how to overcome difficulties and achieve lasting happiness no matter what life brings, through the Eight Limbs of Yoga outlined in the Yoga Sutras. Whether challenged by work, health, relationships, or parenting, you'll find tangible practices to illuminate your every day and spiritual life.

Using daily techniques, self-inquiry questions, and inspiring affirmations, yoga therapist Jennie Lee presents a system that opens the path to fulfillment and helps you connect with your own Divinity. Discover effective methods for maintaining positive thoughts, managing stress, improving communication, and building new habits for success. By integrating the ancient wisdom of the Yoga Sutras into an accessible format, Lee puts the formula for enduring happiness within your reach.