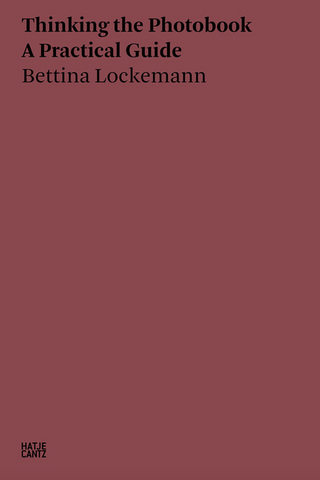 Thinking the Photobook: A Practical Guide
**if not in-store, please allow up to 2 weeks for delivery** หากหนังสือหมดจากหน้าร้าน เราจะส่งภายใน 10-14 วัน**
What are the unique properties of the photobook? A practitioner's material analysis of the form
The photobook gives shape to arrangements and sequences of photographs and brings them into a sensually tangible form. The book format, the materiality of the paper and the type of binding have just as much effect on the viewer as the selection of images, their positioning in the layout, typography and text. In Thinking the Photobook, photographer and theorist Bettina Lockemann approaches the medium from a research perspective, enumerating the various properties that are unique to the form and that distinguish it from other kinds of visual publication.
Bettina Lockemann (born 1971) is a photographer and scholar specializing in art documentary photography. After studying art photography and media art in Leipzig and earning a PhD in art history at the ABK Stuttgart, she taught the practice and theory of photography at the HBK Braunschweig. She lives in Cologne.
160 pages, Softcover, November 2022.
---
We Also Recommend