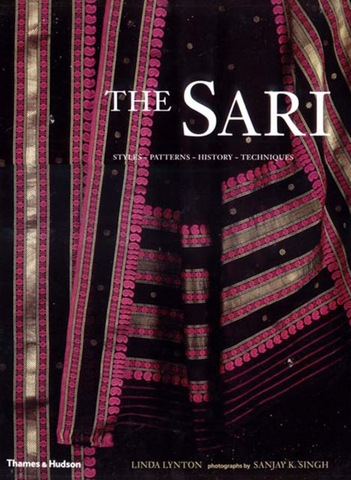 The Sari: Styles, Patterns, History, Techniques
An illustrated survey of the sari, the unique south Asian textile tradition.
Covering the entire Indian subcontinent and including remote and restricted tribal areas such as the north-east, it provides analysis of thousands of sari types from different cultures around India. The simplicity of the sari―an untailored length of cloth measuring between four and nine meters long by approximately one meter wide―is set against a wide variety of fabrics, colors, patterns and draping styles. There are diverse regional traditions of color, pattern and weave, analyzed here through a six-fold division of the Indian sub-continent: the West, the East, the North-East and the Himalayas, the Eastern Deccan, the South and the Western Deccan. Each section is accompanied by a display of photographed sari types. There is a detailed analysis of sari design, giving a guide to the symbols, patterns and motifs used, together with their origins and information about how they have evolved. Many rare and unusual saris are featured. There are translations given of Indian words and concepts.
470 illustrations and photographs, 206 in color, Softcover
---
We Also Recommend