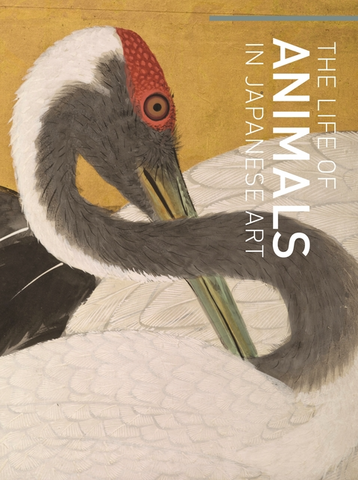 The Life of Animals in Japanese Art
**if not in-store, please allow up to 2 weeks for delivery** หากหนังสือหมดจากหน้าร้าน เราจะส่งภายใน 10-14 วัน**
A sweeping exploration of animals in Japanese art and culture across sixteen centuries
Few countries have devoted as much artistic energy to the depiction of animal life as Japan. Drawing upon the country's unique spiritual heritage, rich literary traditions, and currents in popular culture, Japanese artists have long expressed admiration for animals in sculpture, painting, lacquerwork, ceramics, metalwork, textiles, and woodblock prints. Real and fantastic creatures are meticulously and beautifully rendered, often with humor and whimsy. This beautiful book celebrates this diverse range of work, from ancient fifth-century clay sculpture to contemporary pieces.
The catalog is organized into themes, including the twelve animals of the Japanese zodiac; animals in Shinto and Buddhism; animals and samurai; land animals, winged creatures, and creatures of the river and sea; and animals in works of humor and parody.
Contributors address such issues as how animals are represented in Japanese folklore, myth, religion, poetry, literature, and drama; the practice of Japanese painting; and the relationship between Japanese painters and scientific study.
Featuring some 300 masterpieces from public and private collections, many published for the first time, 
The Life of Animals in Japanese Art
 is a sumptuous celebration of the connections between the natural world and visual and creative expression.
Published in association with the National Gallery of Art, Washington, DC
3.56 cms H x 31.24 cms L x 23.62 cms W, 384 pages, Hardcover, May 2019.
---
We Also Recommend