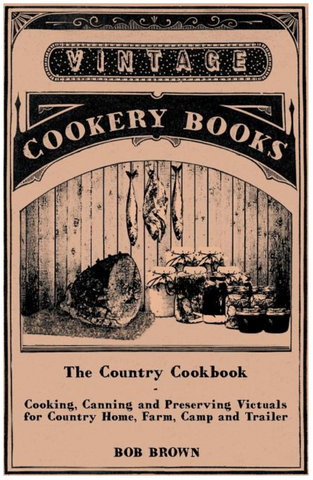 The Country Cookbook - Cooking, Canning and Preserving Victuals for Country Home, Farm, Camp and Trailer, with Notes on Rustic Hospitality
**If not in-store, please allow up to 2 weeks for delivery** หากหนังสือหมดจากหน้าร้าน เราจะส่งภายใน 10-14 วัน**
A classic refererence cookbook.
This vintage cookbook contains a collection of traditional rustic recipes, as well as information on methods of food preservation. This book is recommended for those with an interest in country cooking, and would make for a great addition to kitchen collections. Contents include: "The Fat of the Land", "Pickles and Relishes", "Soups and Stews", "Mouth-Melting Mushrooms", "Cooking the Catch", "Health-Giving Herbs", "Cooking the Kill", "The Nut Sack", "Cooking Birds", "Salubrious Salads", et cetera. Many vintage books such as this are becoming increasingly rare and expensive. We are republishing this volume now in an affordable, modern, high-quality edition complete with a specially commissioned new introduction on curing meat.

1.32 cms H x 21.59 cms L x 13.97 cms W (0.29 kgs) 230 pages, softcover, March 2011.
---
We Also Recommend