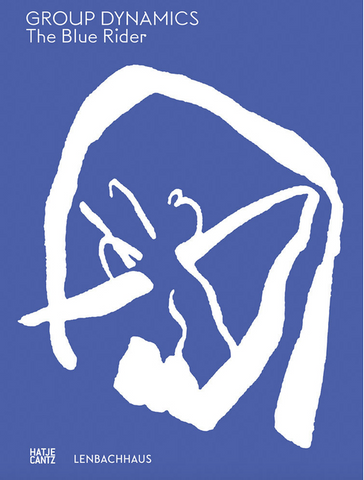 The Blue Rider: Group Dynamics
**if not in-store, please allow up to 2 weeks for delivery** หากหนังสือหมดจากหน้าร้าน เราจะส่งภายใน 10-14 วัน**
How Kandinsky, Marc, Kubin and others combined the folk arts of Germany and Russia with a new painterly ethos
"The whole work, called art, knows no borders and peoples, but humanity," wrote artists Franz Marc and Wassily Kandinsky in the manifesto for their new collective in 1911. Dubbed Der Blaue Reiter (the Blue Rider), Marc and Kandinsky aimed to establish one of the first transnational artists' circles focused on a global understanding of art through words, images and actions. Until the outbreak of World War I in 1914, the group exhibited across Germany with pieces that favored inspiration from folk art and children's drawings over the prevailing artistic trends of modernism.

For this volume, the Lenbachhaus in Munich, Germany, honors the goals of the original participants of the Blue Rider―among them, Gabriele Münter, Alfred Kubin, Maria Marc and Elisabeth Epstein―by bringing their work together with a variety of pieces that influenced their credo, such as Japanese woodcuts and Bavarian and Russian folk art. Additionally, children's drawings, contemporary music and art from Bali, Gabon, Polynesia, New Caledonia, Sri Lanka and Mexico are presented in this rich catalog. Though the original members of the Blue Rider were not able to fully realize their goals of emancipating the art world from national affiliations and traditional hierarchies and genres, this volume conveys the extent of their aesthetic and ideological impact on art history.
4.06 cms H x 27.18 cms L x 20.07 cms W, 320 pages, Hardcover, September 2021.
---
We Also Recommend