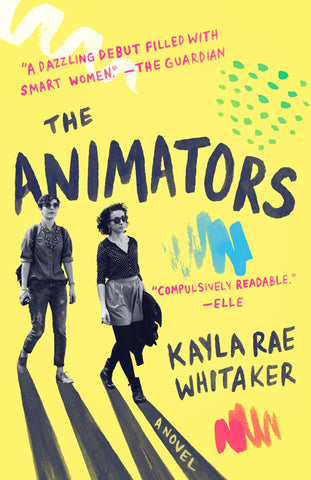 The Animators by Kayla Rae Whitaker
ISBN: 9780812989304
She was the first person to see me as I had always wanted to be seen. It was enough to indebt me to her forever.
In the male-dominated field of animation, Mel Vaught and Sharon Kisses are a dynamic duo, the friction of their differences driving them: Sharon, quietly ambitious but self-doubting; Mel, brash and unapologetic, always the life of the party. Best friends and artistic partners since the first week of college, where they bonded over their working-class roots and obvious talent, they spent their twenties ensconced in a gritty Brooklyn studio. Working, drinking, laughing. Drawing: Mel, to understand her tumultuous past, and Sharon, to lose herself altogether.
Now, after a decade of striving, the two are finally celebrating the release of their first full-length feature, which transforms Mel's difficult childhood into a provocative and visually daring work of art. The toast of the indie film scene, they stand at the cusp of making it big. But with their success come doubt and destruction, cracks in their relationship threatening the delicate balance of their partnership. Sharon begins to feel expendable, suspecting that the ever-more raucous Mel is the real artist. During a trip to Sharon's home state of Kentucky, the only other partner she has ever truly known--her troubled, charismatic childhood best friend, Teddy--reenters her life, and long-buried resentments rise to the surface, hastening a reckoning no one sees coming.
A funny, heartbreaking novel of friendship, art, and trauma, The Animators is about the secrets we keep and the burdens we shed on the road to adulthood.
---
We Also Recommend