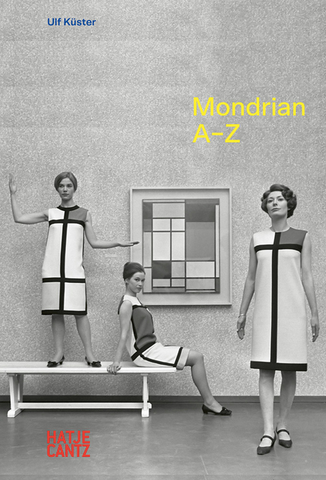 Piet Mondrian: A-Z
**if not in-store, please allow up to 2 weeks for delivery** หากหนังสือหมดจากหน้าร้าน เราจะส่งภายใน 10-14 วัน**
An affordable illustrated guide to the key terms and concepts of Mondrian's diverse oeuvre
German art historian and curator Ulf Küster entertainingly leads readers through well-known and lesser-known aspects of the life and work of Piet Mondrian (1872–1944).
Pivotal to modern art's move toward abstraction, Mondrian's oeuvre is extraordinarily versatile and complex. The artist was profoundly impressed by contemporary culture and found inspiration all around―from the patterns of the Dutch canal system to the rhythms of jazz and the foxtrot. The influence of his work can also be found all around―not only in abstract painting and art movements (such as Concrete art, Color Field painting, Abstract Expressionism and Minimalism) but also in design, architecture and fashion. Yves Saint-Laurent's famous "Mondrian Dress," for instance, made him a posthumous fashion icon. Piet Mondrian: A–Z demonstrates Mondrian's far-reaching influence.
Art historian Ulf Küster (born 1966) is a curator at the Fondation Beyeler in Riehen/Basel since 2004, and the author of numerous publications, among them his book on Louise Bourgeois in Hatje Cantz's Art to Read series and Edward Hopper: A–Z.
1.78 cms H x 19.81 cms L x 13.21 cms W, 120 pages, Hardcover, August 2022.
---
We Also Recommend