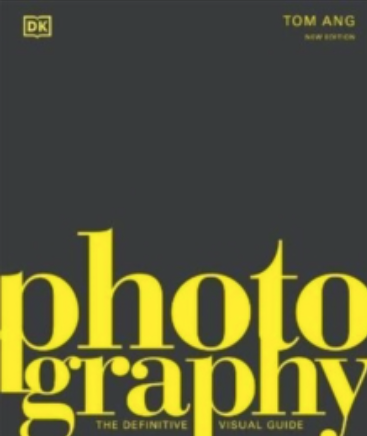 Photography : The Definitive Visual History
**if not in-store, please allow up to 2 weeks for delivery** หากหนังสือหมดจากหน้าร้าน เราจะส่งภายใน 10-14 วัน**
This lavish coffee-table book traces the history of photography from the first black and white images to celebrated examples of 21st-century digital photography. Photography celebrates the most iconic photographs of the past 200 years and includes more than 50 biographies of the most famous photographers, explaining how they pushed the bounds of the medium. It also showcases examples of the extraordinary cameras that photographers experimented with, from the daguerreotype to the latest camera phones!Charting the influence of social and cultural change, as well as the impact of science and technology, this beautiful book follows the history of photographs from the first grainy attempts at portrait and landscape photography to gritty photojournalism, street photography, and digital photography, with special features delving into the stories behind photographic images that changed how people saw the world.

This fantastic photography book promises:- A selection of the most important "lost" cultural artefacts from ancient times to the present day- Features images of the artworks where available, or specially commissioned illustrations of them based on written accounts- Includes details of the ongoing debate about whether looted art should be returned to its country of originPacked with information and full of inspiration, Photography is the perfect reference for budding photographers, seasoned professionals, and anyone with an interest in the subject. Whether you're looking for a riveting reference book to display on your coffee table or gift to a friend, or you're a life-longer learner with a thirst for knowledge - Photography is sure to delight!

246 x 287 x 32 (mm), 400 pages, Hardcover, August 2022.
---
We Also Recommend