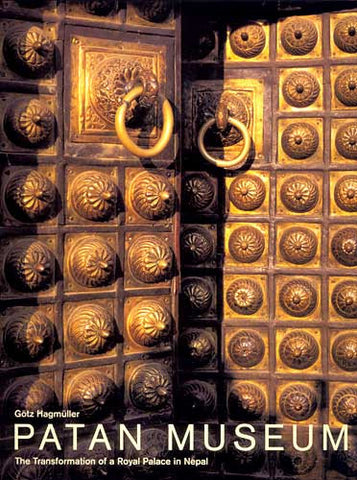 Patan Museum: The Transformation of a Royal Palace in Nepal
Patan Museum: The Transformation of a Royal Palace in Nepal
Götz Hagmüller
The Patan Museum, a former palace of the late Malla dynasty of the Kathmandu Valley, was restored and adapted over a period of 15 years and completed in 1997 with professional and financial assistance from the Austrian Government. Set in one of the world's most beautiful squares, it was conceived not only to display a collection of artifacts as a showcase for the cultural legacy of Nepal but also to celebrate the Malla-period palace itself.
Götz Hagmüller, who directed the palace's transformation into a state-of-the-art museum, presents this process in narrative essays of exploration and discovery. From the outset, his intention was to create a museum within the cultural context of its collection as an integrated aesthetic whole. This systhesis of art and setting, emphasized by the project's main curator and cultural adviser Mary Shephard Slusser, has resulted in one of South Asia's most attractive museums.
What degree of intervention is possible in a monument without changing the authenticity of its historic fabric? This over-riding question of conservation and adaptive reuse (and often a bone of contention) has been answered with a highly individual solution, based on the architect's intimate knowledge of traditional newar architecture, his fascination with the interplay of light and dark, the skillful use of deep walls, niches, alcoves and vistas, and his meticulous care over detail - testimony to the artistic legacy of his hometown, Vienna.
---
We Also Recommend