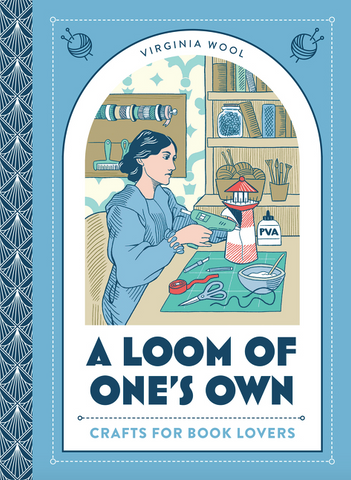 Loom of One's Own: Crafts for Book Lovers
**if not in-store, please allow up to 2 weeks for delivery** หากหนังสือหมดจากหน้าร้าน เราจะส่งภายใน 10-14 วัน**
The perfect gift for fans of classic novels, crafting and puns.
'There is no gate, no lock, no bolt that you can set upon the freedom of my glue gun.'
This crafting celebration of literary classics will transport you and your scissors far from your kitchen table: allow your Mod Podge to smooth your way into the Gilded Age with 'The Decoupage of Innocence', or your craft knife to help you conceal an illicit eBook with 'Lady Chatterley's Kindle Cover'. Or simply create the perfect picnic accessory, to be enjoyed alongside some ginger beer with 'Five Go to Smuggler's Cake Topper'.
From a shelf made of books to paper flowers, Christmas wreaths to table decorations, A Loom of One's Own is a pun-filled celebration of crafting and writing that will appeal to book lovers or anyone who owns a glue gun.
133 x 181 x 17 (mm), 128 pages, Hardcover, August 2022.
---
We Also Recommend