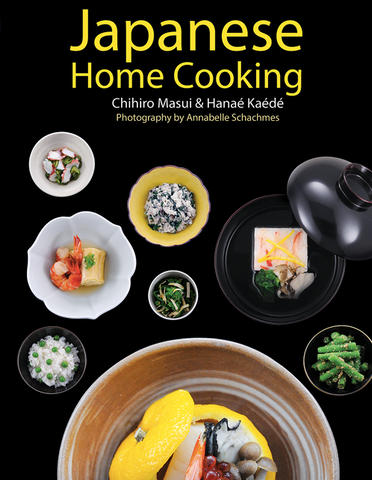 Japanese Home Cooking
**if not in-store, please allow up to 2 weeks for delivery** หากหนังสือหมดจากหน้าร้าน เราจะส่งภายใน 10-14 วัน**
In Japanese Home Cooking, the techniques and ingredients of Japanese cuisine are explained clearly, thanks in great part to the many step-by-step photos. It omits nothing, from cooking rice to dressing a Japanese table.
The book is the ideal guide for cooks new to Japanese cuisine, as well as those with experience. Features include:
Japan's approach to food
Step-by-step photographs for all recipes that require more than the most basic skills
Final dish presentation
Technique and important detail, such as slicing fish and vegetables in the traditional Japanese manner
Dashi stock base, symbol of Japanese cooking
Notes on the history of Japanese regional cooking and the influence of foreigners
The Japanese table.
Japanese Home Cooking has six sections with more than 90 recipes plus variations for everyday dishes and for gourmet cuisine for special occasions.
Examples of the recipes are:
Starters: Cucumber and wakame Sunomono; Prawns with pickled egg and kimi-zu
Bowls and Soups: Red miso soup with clams asa ri; Clear soup dumpling and crab wakame
Vegetables and Tofu: Pumpkin in chicken broth soboro; Seaweed hijiki; Sweet daikon with miso
Fried and Grilled: Teriyaki salmon; Breaded shrimp tonkatsu; Tamago-yaki omelette
Rice and Noodles: Rice with five favors; Asa-zuke of cabbage, cucumber, carrots and Brussels sprouts; Yakisoba fried noodles
Sweets: Soy milk creme caramel; Hortensia cake; Ukishima (floating island).
For hard-to-find ingredients, the book includes a resource section and tips on generally available substitutions.
2.01 cms H x 26.39 cms L x 21.41 cms W, 280 pages, Softcover, April 2022.
---
We Also Recommend