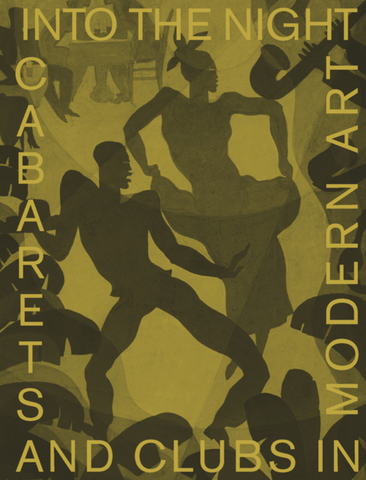 Into the Night: Cabarets and Clubs in Modern Art by Florence Ostende & Lotte Johnson
**If not in-store, please allow up to 2 weeks for delivery** หากหนังสือหมดจากหน้าร้าน เราจะส่งภายใน 10-14 วัน**
This thrilling book explores the role of cabarets, clubs, and cafes in modern art.
These creative spaces were incubators of radical thinking, in which artists could exchange provocative ideas. They were welcoming environments for artists, dancers, designers, writers, and musicians pushing the boundaries of cultural and social norms. Spanning the decades from the 1880s to the 1960s, this unique and multi-faceted illustrated history of alternative artistic spaces covers four continents and includes both famed and little-known sites of the avant-garde. Organized by city, it features painting, drawing, photography, sculpture, film, and archival material emanating from over a dozen cabarets, clubs, and bars that were home to the likes of Henri de Toulouse-Lautrec, Loie Fuller, Josef Hoffmann, Giacomo Balla, Sophie Taeuber-Arp, Theo Van Doesburg, Jeanne Mammen, Jacob Lawrence, Ramón Alva de la Canal, and Ibrahim El-Salahi. It includes photographs of the interiors of the Chat Noir in Paris, the Café L'Aubette in Strasbourg and the Mbari Club in Nigeria; a cocktail menu from the Cabaret Fledermaus in Vienna; a 1930s night club map of Harlem; posters and invitations advertising performances at the Cabaret Voltaire in Zurich and Mexico City's Café de Nadie; and countless artworks that emerged from these spaces conveying the energy and excitement of the time. A series of enlightening essays explore how each space fostered and stimulated new forms of artistic expression. 
 3.30 cms H x 32.00 cms L x 23.88 cms W 344 pages, hardcover, December 2019.
---
We Also Recommend