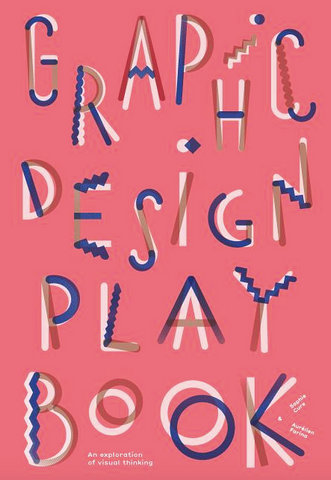 Graphic Design Play Book: An Exploration of Visual Thinking
**if not in-store, please allow up to 2 weeks for delivery** หากหนังสือหมดจากหน้าร้าน เราจะส่งภายใน 10-14 วัน**

 

'Truly something that's just a beautiful, slick, and very enjoyable little publication' - CreativeBoom

 

Graphic Design Play Book

 

features a variety of puzzles and challenges, providing a fun and interactive way for young visual thinkers to engage with the world of graphic design -

 

Eye

 

Understand how graphic design works and develop your visual sensibility through puzzles and activities!

 

An entertaining and highly original introduction to graphic design, the 

Graphic Design Play Book

 uses puzzles and visual challenges to demonstrate how typography, signage, logo design, posters and branding work.

 

Through a series of games and activities, including spot the difference, matching games, drawing and dot-to-dot, readers are introduced to graphic art concepts and techniques in an engaging and interactive way. Further explanation and information is provided by solution pages and a glossary, and a loose-leaf section contains stickers, die-cut templates, and coloured paper to help readers complete the activities.

 

Illustrated with typefaces, poster design and pictograms by distinguished designers including Otl Aicher, Pierre Di Sciullo, Otto Neurath and Gerd Arntz, the book will be enjoyed both by graphic designers, and anyone interested in finding out more about visual communication.

 

1.52 cms H x 23.62 cms L x 15.75 cms W, 80 pages, Softcover, June 2019.
---
We Also Recommend