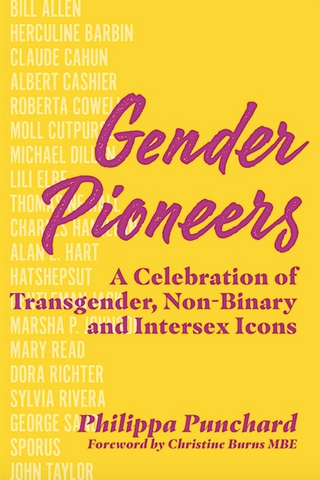 Gender Pioneers: A Celebration of Transgender, Non-Binary and Intersex Icons
**if not in-store, please allow up to 2 weeks for delivery** หากหนังสือหมดจากหน้าร้าน เราจะส่งภายใน 10-14 วัน**
'A vital book' JUNO ROCHE
'Beautifully illustrated and fascinating' MEG-JOHN BARKER
'Fun and fact-filled' SUSAN STRYKER
This inspiring collection of illustrated portraits celebrates the lives of influential transgender, non-binary and intersex figures throughout history.
Showcasing the diversity of gender identities and expressions that have existed in all cultures alongside developments from recent years, the extraordinary stories in this book highlight the achievements and legacies of those who have fought to be themselves, whatever their gender. From activists, soldiers and historical leaders through to pirates, actors and artists, this book explores the life and times of over fifty trans and intersex trailblazers in their fight for equality, acceptance and change.
Poignant, educational and empowering, these are the gender pioneers everyone needs to know about.
1.37 cms H x 24.97 cms L x 18.06 cms W, 120 pages, Hardcover, August 2022.
---
We Also Recommend