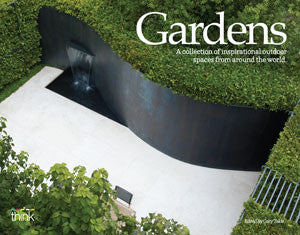 Gardens
This highly illustrative garden title showcases some of the most impressive residential Gardens from around the globe. Each page features projects that will inspire the reader with amazing ideas on pool, garden and landscape design from the best professionals in the world.
These up-to-date gardens are executed to the highest standards and share with the reader the secrets for successful garden design and construction. While the book is highly illustrative, the text is instructive, inspiring and empowering. It discusses each site's needs, how to solve inherent problems and how to achieve a similar result in any part of the world.
Every page breathes with an infectious commitment to good design and the pleasures of enjoying a great outdoor space.
---
We Also Recommend