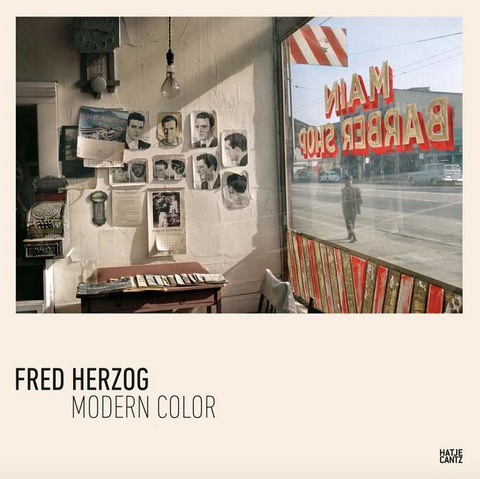 Fred Herzog: Modern Color
**if not in-store, please allow up to 2 weeks for delivery** หากหนังสือหมดจากหน้าร้าน เราจะส่งภายใน 10-14 วัน**
The most comprehensive book yet published on the Canadian color-photography pioneer
Fred Herzog is best known for his unusual use of color photography in the 1950s and 1960s, a time when art photography was almost exclusively associated with black-and-white imagery. In this respect, his photographs can be seen as prefiguring the New Color photographers of the 1970s. The Canadian photographer worked largely with Kodachrome slide film for over 50 years, and only in the past decade has technology allowed him to make archival pigment prints that match the exceptional color and intensity of the Kodachrome slide, making this an excellent time to reevaluate and reexamine his work.
This book brings together over 230 images, many never before reproduced, and features essays by acclaimed authors David Campany, Hans-Michael Koetzle and artist Jeff Wall. Fred Herzog is the most comprehensive publication on this important photographer to date.
2.54 cms H x 26.92 cms L x 27.18 cms W, 320 pages, Hardcover, February 2017.
---
We Also Recommend