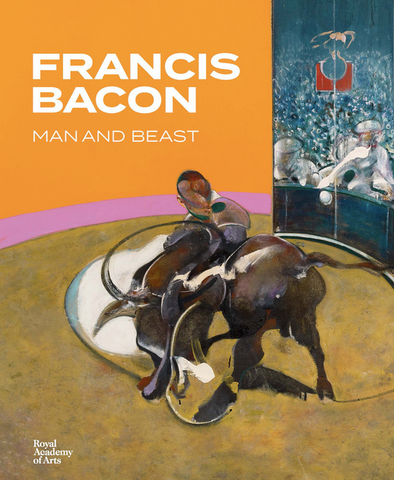 Francis Bacon: Man and Beast
**if not in-store, please allow up to 2 weeks for delivery** หากหนังสือหมดจากหน้าร้าน เราจะส่งภายใน 10-14 วัน**
The most notorious painter of the 20th century plumbs the animal darkness at the core of the human condition
Despite his harsh habits of self-editing and a relatively late start, the British painter Francis Bacon produced a considerable body of work that continues to electrify. In 1969, Bacon became interested in bullfighting and painted a series of powerful works that evoke anguish and eroticism simultaneously in the contorted bodies of their beastly subjects. Bullfighting is like boxing, Bacon once said. A marvelous aperitif to sex." Twenty-two years later, a single ghostly bull was the subject of his final painting. Ultimately, Bacon was most compelled by the human animal. His paintings frequently eschew the distinction between man and beast; he renders his human subjects as primitive creatures driven by base instincts such as pain and fear, while his animal subjects exude a strangely human sensibility.
This publication concentrates on the role of animals in Bacon's work, with experts discussing his varied sources of inspiration, such as Surrealist literature and the photography of Eadweard Muybridge.
Francis Bacon (1909-92) began his career in furniture design and interior decoration until 1945, when his career as a painter took off. He enjoyed colossal success in his lifetime, especially as part of a London cohort that included contemporaries Lucian Freud and John Deakin.
1.52 cms H x 28.45 cms L x 23.62 cms W, 160 pages, Hardcover, April 2021.
---
We Also Recommend