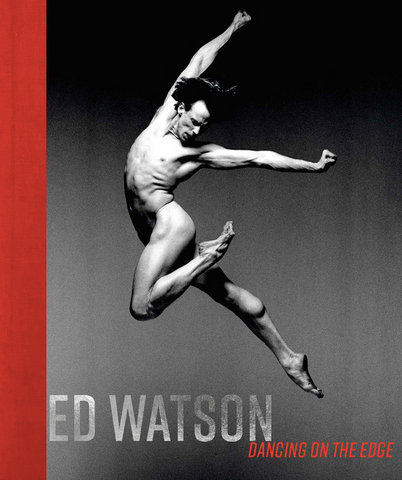 Ed Watson: Dancing on the Edge
**Forthcoming 02  May 2023** Pre-Order Now to reserve a copy!  **สั่งจองล่วงหน้าได้เลยเพื่อให้ได้รับอย่างรวดเร็วเมื่อหนังสือออก**
This visually stunning homage to the most distinctive male dancer of his generation combines photography and personal essays to explore every facet of Ed Watson's achievements both on stage and off.
By the time of his retirement in 2021 Ed Watson had become the longest-serving Principal Dancer at London's Royal Ballet. But he is also widely known as an artistic collaborator, fashion icon, and muse.
Each illustrated essay of this gorgeous volume focuses on a distinct aspect of Watson's career. Leading art critic Sarah Crompton discusses his trajectory from young student to principal dancer and coach with the Royal Ballet. Wayne McGregor reflects on their long and fruitful collaboration. Longtime friend Charlotte MacMillan engages in a lively conversation with the man himself, while Gareth Pugh muses on the concept of duende. Dozens of images by leading photographers--such as Rick Guest, Nick Knight, Anthony Crickmay, Kosmas Pavlos, Nadav Kander, Paul Smith, Laurence Ellis, Teddy Iborra Wicksteed, Phil Poynter, Liz Seagrove, Paul Grover, and Johan Persson--depict Watson throughout his career, in rehearsal, on fashion shoots, in the dressing room, and in stills from his famed performances.
Together these words and images tell the story of a performer of extraordinary versatility, exceptional physicality, and a profound artistic sensibility.
224 pages, Hardcover, May 2023.
---
We Also Recommend