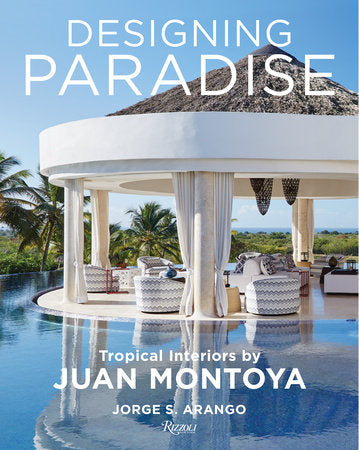 Designing Paradise: Juan Montoya by Jorge Arango
Interior-design legend Juan Montoya takes us on a tropical adventure with his recent breathtaking seaside residential projects.

No typology lends itself more naturally to Juan Montoya's creative impulses than tropical residences. There is such a sense of appropriateness to place in the architecture and interiors that our assumption that the designer's stylistic affinity is somehow inborn becomes inescapable. In this book, the reader will visit Montoya-designed residences that occupy ravishing sites in Punta Mita (Mexico), Cap Cana (Dominican Republic), Miami Beach, Fisher Island, and other idyllic oceanfront locales. As much as these homes are escapist fantasias, they are also inextricably rooted to their geographic location and their regional culture. And while their sense of luxury is palpable, so is their lack of pretension, the practicality that makes them functional for the families who reside there, and their resilience to the natural conditions in which they are found.
Luxuriate in open-air pavilions with endless views of sea and sand, on sweeping terraces with glimmering pools and dramatic sunsets, and in sumptuous interiors with blue-and-white tiles, intricate beadwork, global textiles, and thatched roofs. This book is a must-have for interior designers, owners or potential buyers of seaside property, and armchair travelers who relish an escape to paradise.
Hardcover, 256 pages, size: 9-1/2 x 12
---
We Also Recommend