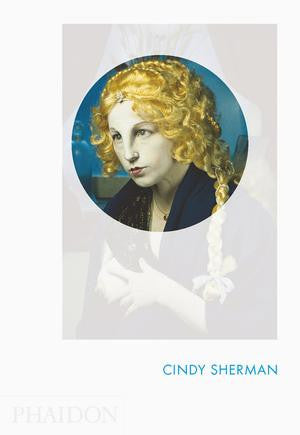 Cindy Sherman
ABOUT CINDY SHERMAN
Cindy Sherman (b. 1954) is her own subject matter. One of the most celebrated female artists of the twentieth and twenty-first centuries she has, for a period spanning more than thirty years, used make-up, prosthetics and props to present herself in the guise of numerous different personae, placed in contexts that draw on the visual conventions of film, television and the media. Such settings and characters invite the viewer to consider the relation of appearance and identity and also the way in which female stereotypes have been perpetuated not only by the media but also by the art world itself.
This book introduces some of Sherman's most important works, from her seminal 1970s series Untitled Film Stills, which references film noir movies by such directors as Alfred Hitchcock and Jacques Tourneur, to her progression into colour photography in the 1980s series Centerfolds. It also follows her decision to remove herself from the picture by allowing her props and prosthetics alone to represent the subjects that she wished to critique, such as pornography and war photography.
In the last decade Sherman has reintroduced herself into her work, for example in her History Portraits where she playfully appropriates the subjects of the Old Masters, as well as introducing us to a whole new cast of characters in her Clowns and Headshots (or Hollywood/Hampton Types). It also presents her most recent pieces – large-scale murals and photographs, in which more ambiguous identities are played out within epic landscapes.