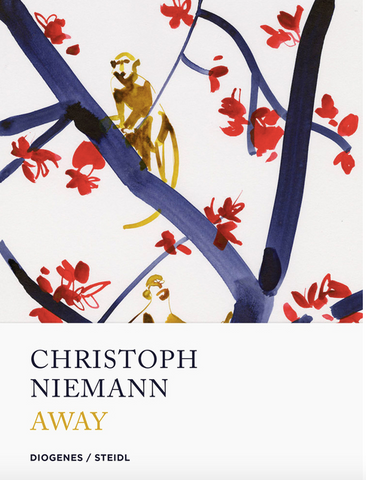 Christoph Niemann: Away
**if not in-store, please allow up to 2 weeks for delivery** หากหนังสือหมดจากหน้าร้าน เราจะส่งภายใน 10-14 วัน**
Tour the world through the vibrant travel drawings of New Yorker illustrator Christoph Niemann
Berlin-based Christoph Niemann (born 1970) simply can't resist traveling. Luckily for us, he's not just a standard globetrotter but an artist who masterfully captures his surroundings, wherever they may be, in his characteristically vibrant brush and ink drawings. "As an artist," he says, "I'm conscious of the limitations that come from seeing the world through a Western lens. That's why I like to travel: because traveling requires--and inspires--a shift in perspective." And so, in Away, we accompany him on journeys to all the destinations our wanderlust might desire, be they picturesque towns, bustling cities or sublime nature: from the elegant Tuileries of Paris to the dramatic Arctic forms of the Svalbard archipelago, from Angkor Wat to São Paulo and Venice and beyond. The drawings are quietly enchanting snapshots of the world around us, transporting the viewer to wherever Niemann picked up his brush. Stripped down and restrained, in vibrant colors, they awaken in the viewer the desire for travel and adventure.
Christoph Niemann (born 1970) is an award-winning illustrator, the creator of the Abstract Sunday feature in the New York Times Magazine and a regular contributor to the New Yorker. His previous publications include Souvenir and Abstract City, based on his popular New York Times feature.
200 pages, Hardcover, December 2022.
---
We Also Recommend