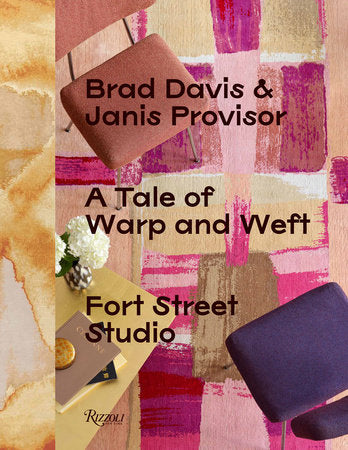 A Tale of Warp and Weft: Fort Street Studio by Brad Davis and Janis Provisor
This illustrated book tells the story of artists Brad Davis and Janis Provisor and their discovery of the ancient practice of carpet weaving in China.

This book provides a fascinating look at the intricate transformation of a watercolor painting to a beautiful silk carpet, examining the step-by-step process that led to a revolutionary "painterly" style in modern carpet design and manufacture.

This volume offers beautifully photographed and printed views of these sumptuous carpets in rooms designed by some of the world's leading interior designers. The carpets have been collected by luminaries in the design, fashion, and art worlds including curators Mark Rosenthal and Allan Schwartzman, Joseph Ettedgui, founder of the Joseph brand, Pierre Alexis-Dumas, creative director of Hermès, and celebrities such as Steve Martin, Madonna, and Brad Pitt, among others.

Experience the highs and humorous lows of Davis and Provisor's adventures in Asia as they track down the best in materials and craftsmanship, as well as the most authentic cuisine in each region.
Hardcover, 288 pages, size: 9-4/9 x 12-1/5
---
We Also Recommend