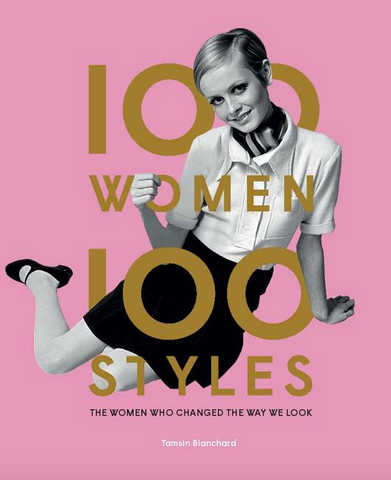 100 Women 100 Styles: The Women Who Changed the Way We Look
**if not in-store, please allow up to 2 weeks for delivery** หากหนังสือหมดจากหน้าร้าน เราจะส่งภายใน 10-14 วัน**
Muses of attitude, brains, and confidence come together in this glossy compendium of the female icons who use their personal style and influence to change the way we look and dress.
From the obvious to the outrageous, Frida Kahlo to Cara Delevingne, 100 Women - 100 Styles profiles the personalities of each woman, showing what made them who they are, and how they can inspire you. The perfect book for empowered women and fashion lovers.
An anthology of iconic women, their fashion sensibilities and an infinite source of inspiration - Because Magazine
3.05 cms H x 22.1 cms L x 17.27 cms W, 232 pages, Hardcover, September 2019.
---
We Also Recommend