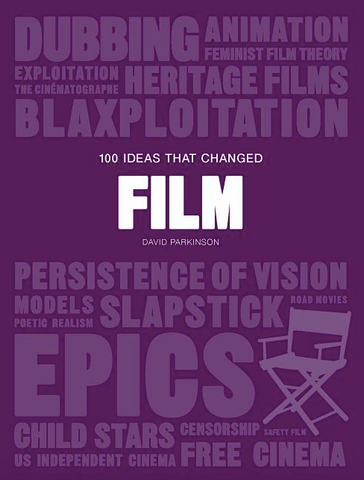 100 Ideas That Changed Film
**if not in-store, please allow up to 2 weeks for delivery** หากหนังสือหมดจากหน้าร้าน เราจะส่งภายใน 10-14 วัน**
100 Ideas that Changed Film chronicles the most influential ideas that have shaped film since its inception. Entertaining and intelligent, it provides a concise history as well as being a fascinating resource to dip into.
Arranged in a broadly chronological order to show the development of film, the ideas include innovative concepts, technologies, techniques and movements. From the silent era's masterpieces to today's blockbusters and art house movies, these highly illustrated pages are a chance to discover or rediscover films from all around the world.
I bought this book as a birthday present, but when I saw it couldn't resist flicking through the pages - and I will definitely ask to borrow it afterwards! The films which Parkinson names range from old classics to modern creations, and it's interesting to see how film has developed over the years and the meanings within them. It doesn't seem too heavy either, as each chapter is only a few pages long so it looks as if you can gather quite a lot of ideas and information, but without having to dedicate a long time to investigating the various genres and techniques, etc. It seems ideal and fun for a film fan, and I am sure it will be received with genuine pleasure! - Amazon reviewer
1.27 cms H x 21.34 cms L x 16.76 cms W, 216 pages, Softcover, August 2019.
---
We Also Recommend