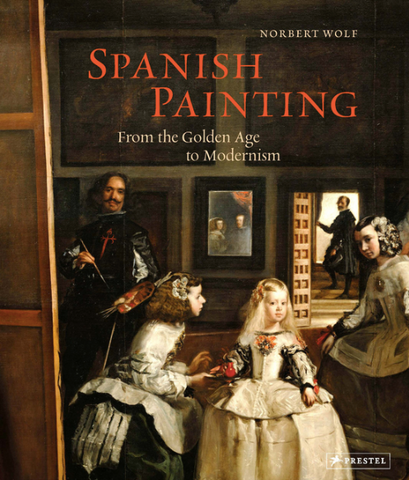 Spanish Painting: From the Golden Age to Modernism by Norbert Wolf
**if not in-store, please allow up to 2 weeks for delivery** หากหนังสือหมดจากหน้าร้าน เราจะส่งภายใน 10-14 วัน**
Beautifully packaged, this lavish volume is certain to become the definitive study of one of the most significant periods in European art history.
Coinciding with the rise of the Habsburg dynasty and the expansion of the Spanish Empire, the Spanish Golden Age created a fertile environment for cultural and scientific discovery. Some of the country's greatest music, literature, and architecture was created in the period between the mid-sixteenth and seventeenth centuries--and painting was no exception.
Rich in illustrations and fascinating texts, this overview takes a thematic and chronological approach to the era and its later influences. Opening with Spain's emergence as a European power, it explores how developments such as the construction of El Escorial ushered in a new era for painting; how the cities of Madrid, Toledo, and Seville developed as centers of intellectual, political, and artistic activity; and how the Baroque period gave way to the Rococo after the collapse of the Habsburg empire.
Every major painter of the period is included here, with 250 gloriously reproduced works by El Greco, Ribera, Velázquez, Zurbarán, Murillo, Ribalta, Goya, and dozens more. A final chapter reveals how Spanish painters of the twentieth century, such as Picasso and Dalí, were shaped by their Golden Age forebears.
5.33 cms H x 34.29 cms L x 31.75 cms W, 288 pages, Hardcover, September 2023.
---
We Also Recommend