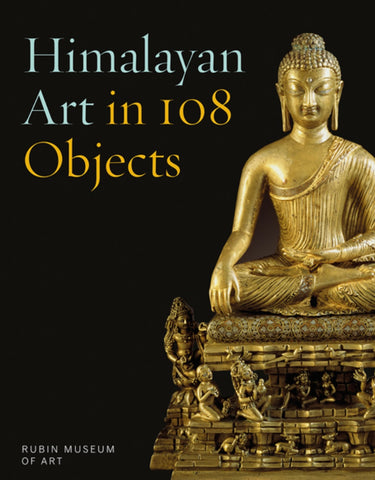 Himalayan Art in 108 Objects by Karl Debreczeny
**if not in-store, please allow up to 2 weeks for delivery** หากหนังสือหมดจากหน้าร้าน เราจะส่งภายใน 10-14 วัน**
The first full-illustrated introductory book about the story of Himalayan art and culture.

Published in association with the Rubin Museum of Art as part of Project Himalayan Art, which also includes and extensive digital platform and traveling exhibition designed to expand knowledge and understanding of Himalayan art and culture.

Includes highlights in an accessible yet substantive visual presentation written by over 70 international authors representing a range of disciplines.
In this beautifully illustrated volume, the fascinating story of Himalayan art is illuminated through a selection of significant objects from the Neolithic era to today.
Paintings, sculptures, drawings, textiles, architectural structures, and more serve as a guide to the historical traditions, rituals, social practices, and art forms from Tibetan, Indian, Nepalese, Bhutanese, Mongolian, and Chinese regions, emphasizing cross-cultural exchange with Tibet at the center. Photographs and essays bring each object to life, introducing readers to the diversity and uniqueness of Tibetan, Himalayan, and Inner Asian art and practices, while highlighting the importance of the region in understanding broader Asia.
Selected and authored by an international group of scholars and curators, these 108 objects offer an accessible introduction to this rich yet underrepresented field. This highly anticipated publication is part of the Rubin Museum's Project Himalayan Art, an initiative to cultivate resources for teaching and learning about Himalayan art and cultures.
30.5cm X 23cm, 504 pages, Hardcover, August 2023.
---
We Also Recommend