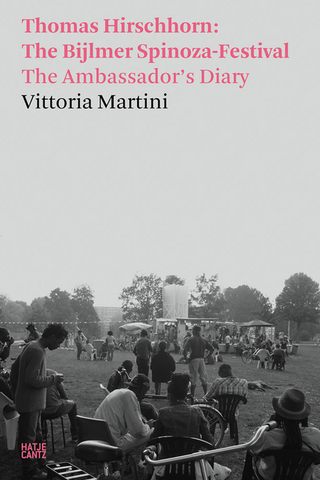 Thomas Hirschhorn: The Bijlmer Spinoza-Festival (The Ambassador's Diary)
**if not in-store, please allow up to 2 weeks for delivery** หากหนังสือหมดจากหน้าร้าน เราจะส่งภายใน 10-14 วัน**
An art historian's report on Hirschhorn's 2009 Spinoza festival in Amsterdam
The Bijlmer Spinoza-Festival is a sculptural event space created by Swiss artist Thomas Hirschhorn (born 1957) in a peripheral borough of Amsterdam known as the Bijlmer in 2009. The occasion follows his custom of creating provisional spaces and monuments for philosophers and writers such as Walser and Gramsci.
This book recounts the event through the eyes of its "ambassador," art historian Vittoria Martini, who was invited by the artist to be an eyewitness to the existence of this "precarious" work. Hirschhorn sees the term "precarious" as positive and creative--a means of asserting the importance of the moment and of the place, of asserting the here and now.
Guiding readers through her experience of the Bijlmer Spinoza-Festival, Martini's commentary provides a profound understanding of how a work that no longer exists physically can live on in the mind.
144 pages, Softcover, November 2022.
---
We Also Recommend